64,745 Miles
40,414 Miles
above average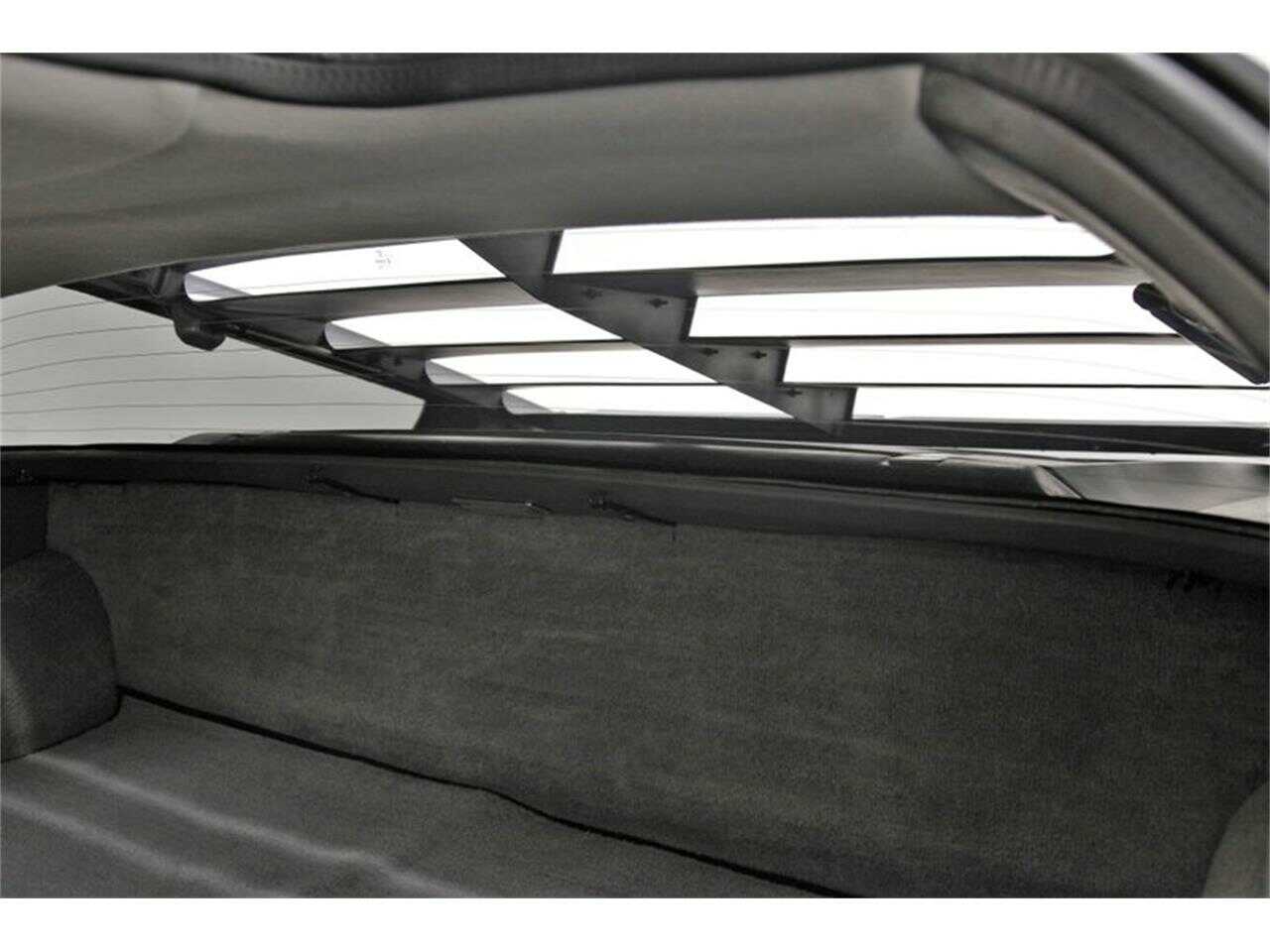 Vehicle Details
Get EPICVIN vehicle history report
To be more confident in your used car purchase and get more information about the auto, including its accident history, insurance records, odometer readings history and other important details, we recommend you get a vehicle history report for the car prior to buying it.
---
BASIC SPECS
Model Year: 1981
Make: DeLorean
Model: DMC-12
Trim Level: -
Manufactured in: UNITED KINGDOM
Production Seq. Number: 005129
Driveline: RWD
---
Notes
"1981 DeLorean DMC-12John Zachary DeLorean was indisputably a brilliant engineer. Aflamboyant, aggressive business executive who burst out of thestaid yes-men culture of the 1950s. He would prove to be an earlymodel of the modern American visionary-think Jobs, Bezos,Zuckerberg-who discarded convention in pursuit of a singularvision. In his case, that meant trying to create the greatestsports car the world had ever seen. He also was accused of being athief, a fraud, an embezzler and a brazen con man who fooledeveryone he ever did business with, from celebrities tosuperpowers, bilking them out of millions of dollars in theprocess. DeLorean's longtime attorney and staunch personal advocateHoward Weitzman told the Los Angeles Times after the carmaker'sdeath in 2005 that "John DeLorean had one of the most warped viewsof right and wrong" he had ever come across.For consignment, a car from a visionary GM executive who attainedrock star status, and failed to conform to the corporate norms, sohe set out on his own, and created the DeLorean Motorcar Company,which operated in Belfast, Ireland, and produced his visionarystainless steel car with the gull wing doors. Here we have anexample which is a rare find, as there were a mere 9,000 produced,and even less (approximately 6,000) sold. This is also an evenrarer 3 speed automatic version with a mere 600 produced. Lowmileage, and a piece of history even though some of the story issomewhat shady.ExteriorThis aero wedge shaped car is fabricated out of all stainlesssteel. It will never rust, just dull a bit, but then you get outthe Brillo pad. A rectangular snout with dual square headlightsflanking a simple black grille, all within a neoprene crash bumper,and the fun starts. All fabricated and artfully shaped stainlesssteel mixes with black trimmings around the windows rockers andside beltline trimmings. With Ferrari-like lines it retains a lowcenter of gravity and with the 14 inch for the front and 15 inchfor the rear turbine style wheels has a futuristic look, (Or shouldI say back to the futuristic look!?). The gull wing doors are avery unique feature and actually create a very quiet interior ridedue to their sealing mechanism in the down position. On back a widestance is accentuated by a long sloping rear glass, covered withwide louvers for protection from the sun. The rear panel houses therunning lights, brake lights, reverse lights, turn signals, andlooks like a 1980's computer grid one usually sees showing up in acampy Sci Fi movie. These high tech grids are hovering just above ablack embossed DELOREAN badged rear rubber bumper.InteriorThe futuristic gull winged doors inside are covered in charcoalgray leather and offer up a very simplistic design. The subwaystyled stand up hangers are the door pulls aiding the seated driverto reach the actual door. Inside are "spacey" high back buckets,also in charcoal leather. These flank a center console with astorage area, numerous toggles, and the automatic shifter. Thisconsole rises to the dash where we see temp and airflow controls,and a Clarion aftermarket AM/FM/CD player stereo. A rectangular"bump up" provides a clear view of the gauge cluster, and anoriginal leather covered steering wheel is fronting the dash. Darkgray carpet covers the floors, and is mostly clean and stain free.Pushing the seat backs forward, reveals a carpeted storage spacewhich remains nicely preserved. Way back is the engine bay, yesit's a rear engine car.Drivetrain2.8 liters of V6 power which is a PRV engine (Peugeot, Renault,Volvo) with Bosch K-Jetronic fuel injection. An original 3 speedautomatic transmission is attached, with a 3.44 axle configuration.All is looking good under the rear deck. Also noted the 3 speedautomatic was a rare option with only 600 produced with thisautomatic transmission.UndercarriageUnderneath we note a mix of fiberglass and stainless for theundercarriage, and plenty of ground effects to cover most of theundercarriage. All rust free, we see MacPherson Strut suspension inthe back, and upfront independent coil springs. Power disc brakesare all around.Drive-AbilityThis car started right up and drove well on the test track. Notparticularly known for its power, it had good acceleration, decenthandling and was a pleasurable drive. All seemed to be functioningwell at the time of this drive.Bathed in stainless steel, and eventually cocaine, used as a schemeby Delorean to try to help save his company, we now have a uniquevision from an automotive visionary, who actually came up with theconcept of the Pontiac Firebird. A sporty looker, gull wing doorsand gray sporty leather interior, you are ready to go back intime... Await the lightning! Noted are plenty of new add ons,maintenance records, factory service manuals and restorationpaperwork that are available for anyone's perusal upon request.Along with a detailed ownership record dating back to 1999 thepaper trail is impeccable. Add in some much needed upgrades offactory parts and we're all set to go Back To The Future!!!!VIN DECODESCEDT26T8BD005129SCE-World ManufacturerD-DeloreanT-DMC-122-2 Door Coupe6-2.8L PRV V6T-Manual Belts8-Check DigitB-1981D-Dunmurry Assy Plant005129-Sequential Unit NumberClassic Auto Mall is a 336,000-square foot classic and specialinterest automobile showroom, featuring over 600 vehicles for salewith showroom space for up to 1,000 vehicles. Also, a 400 vehiclebarn find collection is on display.This vehicle is located in our showroom in Morgantown,Pennsylvania, conveniently located just 1-hour west of Philadelphiaon the I-76 Pennsylvania Turnpike. The website iswww.classicautomall.com and our phone number is (888) 227-0914.Please contact us anytime for more information or to come see thevehicle in person.
---