31,215 Miles
32,976 Miles
below average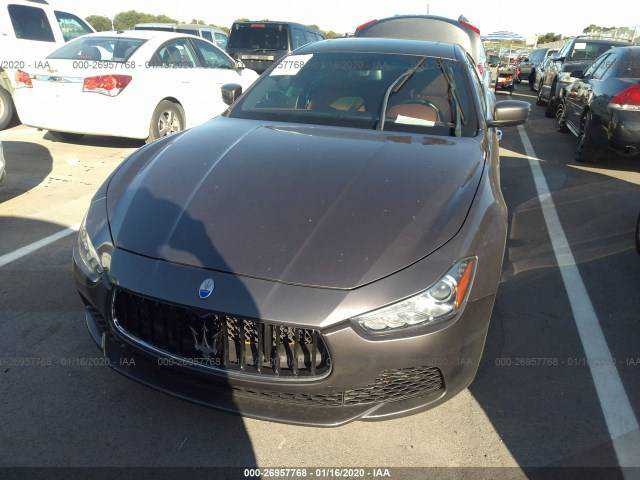 Vehicle Details
Get EPICVIN vehicle history report
To be more confident in your used car purchase and get more information about the auto, including its accident history, insurance records, odometer readings history and other important details, we recommend you get a vehicle history report for the car prior to buying it.
---
Notes
2016 Maserati Ghibli ZAM57RSA1G1169083 for sale. Primary damage: Flood, Secondary damage: Engine damage, Sale document: Rebuildable, Sale status: Ready for sale, Loss: Water, Start code: Stationary, Odometer status: Actual, Fuel: Gasoline, Cylinders: 6 cyl, Engine: 3.0l, Transmission: Automatic
---
Recalls & Defects
VIN may have been recalled. Check full report for more information
If the floor mat moves and becomes trapped between the accelerator and the vehicle carpet, it may result in very high vehicle speeds, which could cause a crash, serious injury or death.
Maserati North America, Inc. (Maserati) is recalling certain model year 2014-2016 Quattroporte and Ghibli vehicles manufactured February 1, 2013, to November 30, 2015. In the affected vehicles, the driver-side floor mat anchor may break allowing the floor mat to move and get trapped between the accelerator pedal and the vehicle carpet.
---
---
Is this Vehicle Safe? See this Vehicle's Safety Report
Check safety scores, crash test results and safety equipment to make sure you're shopping smart. Click below to get full details
---