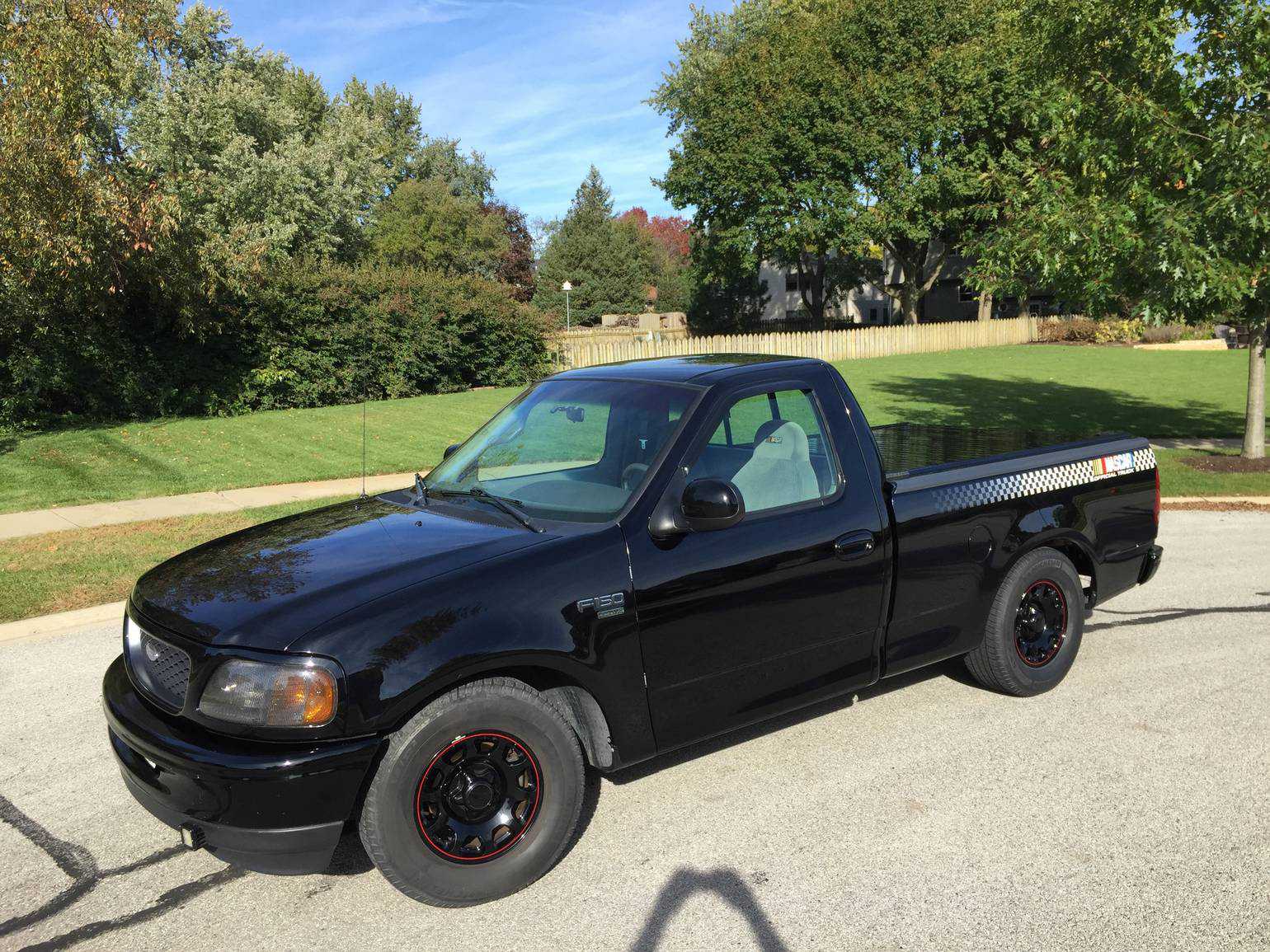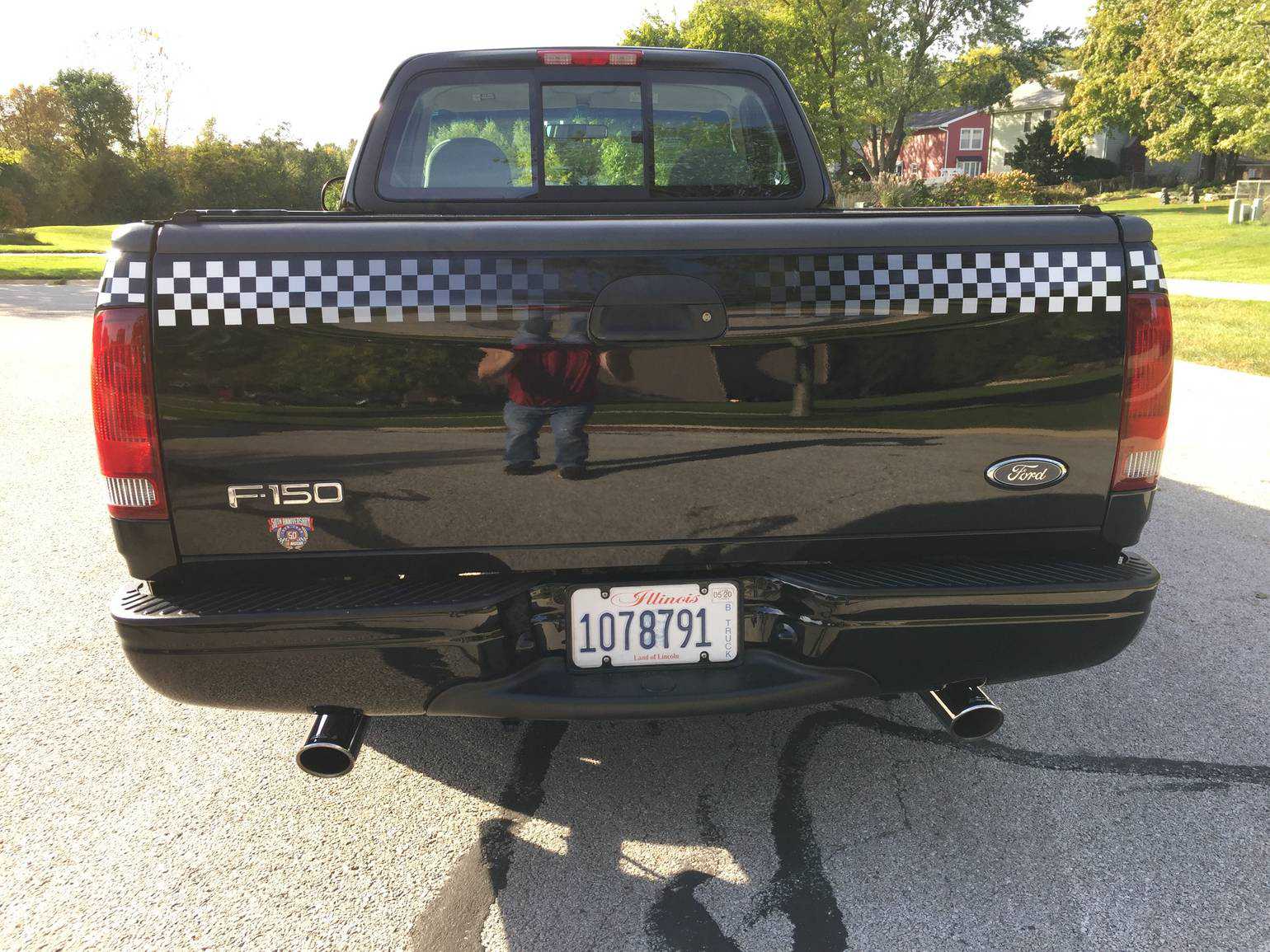 Vehicle Details
Get EPICVIN vehicle history report
To be more confident in your used car purchase and get more information about the auto, including its accident history, insurance records, odometer readings history and other important details, we recommend you get a vehicle history report for the car prior to buying it.
---
BASIC SPECS
Model Year: 1998
Make: Ford
Model: F-150
Trim Level: XL Reg. Cab Long Bed 2WD
Manufactured in: UNITED STATES
Production Seq. Number: C31073
Body Style: REGULAR CAB PICKUP 2-DR
Engine Type: 4.6L V8 SOHC 16V
Transmission-short: 4A | 5M
Transmission-long: 4-Speed Automatic | 5-Speed Manual
Driveline: RWD
Tank: 30.00 gallon
Fuel Economy-city: 14 - 16 miles/gallon
Fuel Economy-highway: 18 - 21 miles/gallon
Anti-Brake System: 2-Wheel ABS
Steering Type: Recirc
Front Brake Type: Disc
Rear Brake Type: Drum
Turning Diameter: 45.92 in.
Front Suspension: Ind
Rear Suspension: Live
Front Spring Type: Coil
Rear Spring Type: Leaf
Tires: 235/70R16
Front Headroom: 40.80 in.
Front Legroom: 40.90 in.
Front Shoulder Room: 63.80 in.
Front Hip Room: 61.30 in.
Interior Trim: Cordovan Cloth | Medium Graphite Cloth | Medium Graphite Vinyl | Medium Prairie Tan Cloth | Medium Prairie Tan Vinyl | Willow Green Cloth
Exterior Color: Black Clearcoat | Bright Red Clearcoat | Dk Toreador Red Clearcoat Metallic | Light Denim Blue Clearcoat Metallic | Light Prairie Tan Clearcoat Metallic | Moonlight Blue Clearcoat Metallic | Oxford White Clearcoat | Pacific Green Clearcoat Metallic | Silver Clearcoat Metallic | Teal Clearcoat Metallic
Curb Weight-manual: 3995 lbs
Overall Length: 220.80 in.
Overall Width: 78.40 in.
Overall Height: 72.40 in.
Wheelbase: 138.50 in.
Ground Clearance: 7.30 in.
Cargo Length: 97.00 in.
Width at Wheelwell: 50.00 in.
Width at Wall: 65.20 in.
Depth: 20.00 in.
Standard Seating: 3
Standard Towing: 2000 lbs
Maximum Towing: 8200 lbs
Standard Payload: 1555 lbs
Maximum Payload: 2441 lbs
Standard GVWR: 5550 lbs
Maximum GVWR: 6600 lbs
MSRP: $16,165 USD
Dealer Invoice: $14,250 USD
ABS Brakes: Std.
Driver Airbag: Std.
Passenger Airbag: Std.
Air Conditioning: Opt.
Cruise Control: Opt.
Tilt Steering: Opt.
Cassette Player: Opt.
CD Player: Opt.
Driver Multi-Adjustable Power Seat: Opt.
Leather Seat: Opt.
Alloy Wheels: Opt.
Full Size Spare Tire: Std.
---
Notes
1998 Ford F-150 - 50th Anniversary NASCAR Edition, One of 3000 made. 4.6 Liter V8, 5 speed manual transmission with overdrive. Lots of upgrades including limited slip rear differential, BBK ceramic coated headers, stainless steel Borla cat-back exhaust, locking Retrax roll-top bed cover, dealer installed rubber bed mat, power door locks, RID Fog lamps, Kenwood stereo with bluetooth connectivity, amplifier and alarm with Python keyless entry. Mint interior with original NASCAR embroidered floor mats and seats. WeatherTech floor mats. Wired for subwoofer. I am the second owner of this well maintained future classic collector truck. Not many left in this condition. I have all of the original parts except the side exhaust tips. Comes with custom cover and complete set of shop manuals. Runs and drives perfectly.
---
Recalls & Defects
VIN 1FTYF1760WNC31073 may have been recalled. Check full report for more information
FUEL TANK CONTACT CAN DAMAGE THE TANK AND RESULT IN FUEL LEAKAGE. FUEL LEAKAGE IN THE PRESENCE OF AN IGNITION SOURCE CAN RESULT IN A FIRE.
VEHICLE DESCRIPTION: LIGHT DUTY 4-WHEEL DRIVE PICKUP TRUCKS. IF THE VEHICLE IS OVERLOADED, THE REAR LEAF SPRINGS CAN BE OVERSTRESSED. A FATIGUE FRACTURE OF THE SPRING CAN OCCUR. THE CENTER LEAF OF THE SPRING CAN FRACTURE AT THE FORWARD EDGE OF THE SPRING SEAT AND, IN SOME CASES, CONTACT THE FUEL TANK.
---
Is this Vehicle Safe? See this Vehicle's Safety Report
Check safety scores, crash test results and safety equipment to make sure you're shopping smart. Click below to get full details
---