206,540 Miles
54,137 Miles
above average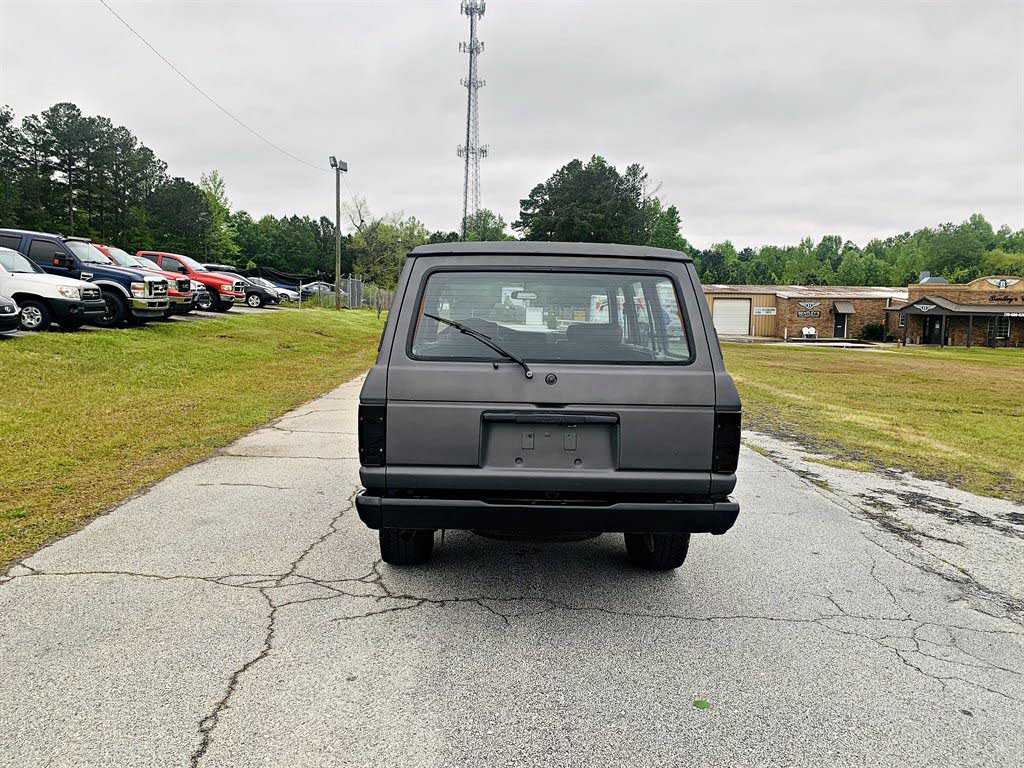 Vehicle Details
---
BASIC SPECS
Model Year: 1988
Make: Toyota
Model: Land Cruiser
Trim Level: 4WD
Manufactured in: JAPAN
Production Seq. Number: 083128
Body Style: SPORT UTILITY 4-DR
Engine Type: 4.0L L6 OHV 12V
Transmission-short: 4A
Transmission-long: 4-Speed Automatic
Driveline: 4WD
Tank: 23.80 gallon
Fuel Economy-city: 12 miles/gallon
Fuel Economy-highway: 14 miles/gallon
Anti-Brake System: Non-ABS
Steering Type: Recirc
Front Brake Type: Disc
Rear Brake Type: Drum
Turning Diameter: 40.70 in.
Front Suspension: Live
Rear Suspension: Live
Front Spring Type: Leaf
Rear Spring Type: Leaf
Tires: 225/75X15
Front Headroom: 40.00 in.
Rear Headroom: 40.40 in.
Front Legroom: 39.20 in.
Rear Legroom: 34.60 in.
Front Shoulder Room: 59.50 in.
Rear Shoulder Room: 59.60 in.
Front Hip Room: 59.40 in.
Rear Hip Room: 59.60 in.
Curb Weight-automatic: 4487 lbs
Overall Length: 184.10 in.
Overall Width: 70.90 in.
Overall Height: 68.90 in.
Wheelbase: 107.50 in.
Track Front: 58.50 in.
Track Rear: 57.90 in.
Standard Seating: 5
MSRP: $20,398 USD
Power Door Locks: Opt.
4WD/AWD: Std.
Air Conditioning: Opt.
Tachometer: Std.
Tilt Steering: Std.
Cassette Player: Opt.
Full Size Spare Tire: Std.
Power Windows: Opt.
Rear Window Defogger: Std.
---
Notes
1988 FJ60 4x4,​ Grey Exterior with Brown Interior,​ Premium Wheels and Great Tires! Runs and Drives Great! No Mechanical Issues! Clean Title! For information and Details Please Call at 4702376160 OR 770-616-8430
---
Recalls & Defects
VIN JT3FJ62G7J0083128 may have been recalled. Check full report for more information
FUEL LEAKAGE CAN LEAD TO FIRE WHEN NEAR AN IGNITIONSOURCE.
---
Vehicle Records & Info. Your report VIN JT3FJ62G7J0083128 includes:
Vehicle specifications
Safety report
Environment report
Recalls & Defects
Manufacturer info
Alternate listings
Bill of sale Service
State Documentation
Accident history
Title information
60+ Vehicle problems
Odometer readings
Taxi, Lease, Police use
Structural Damages
Total loss & Theft check
Junk & Salvage
---
---