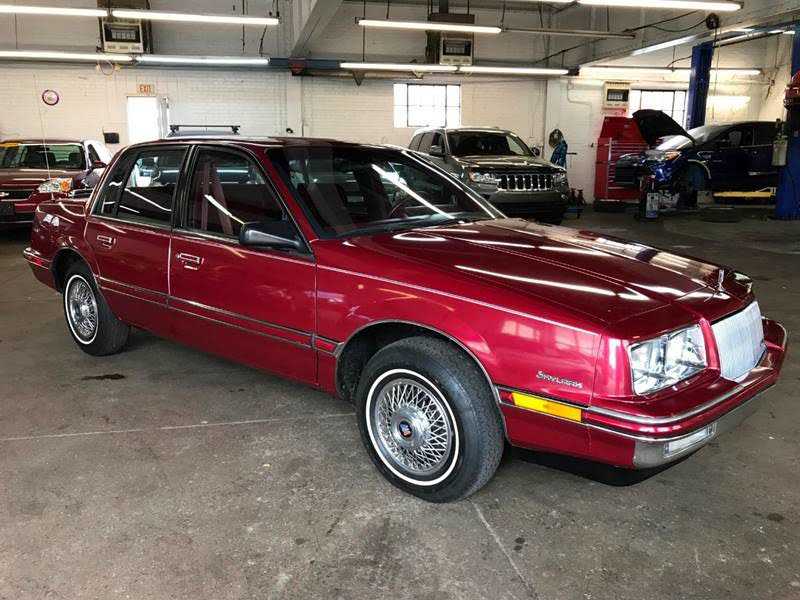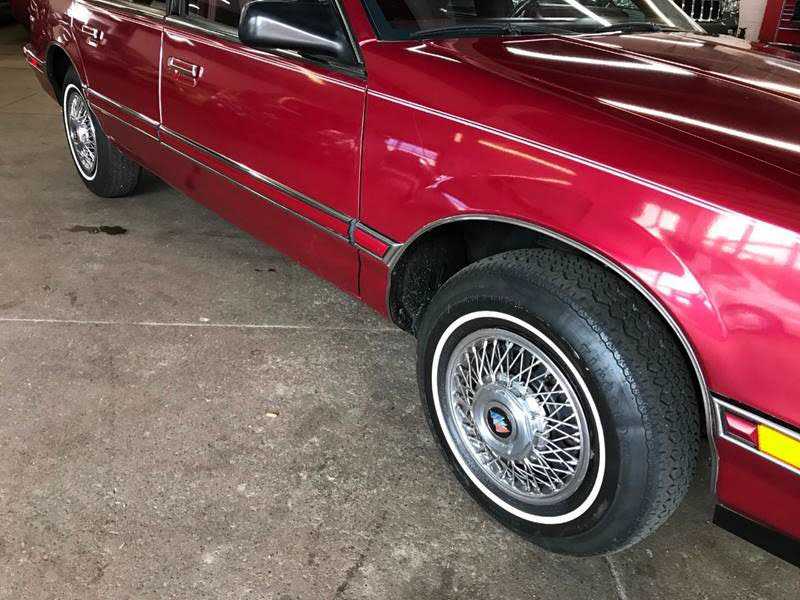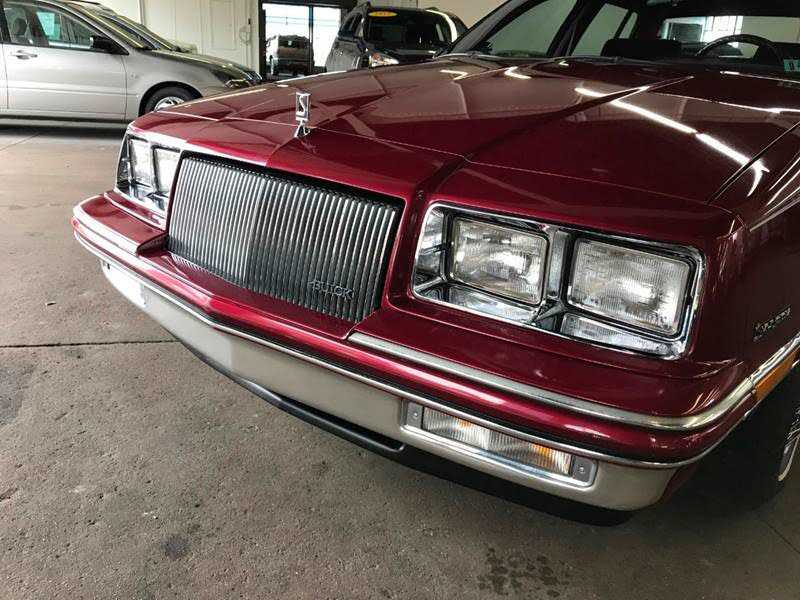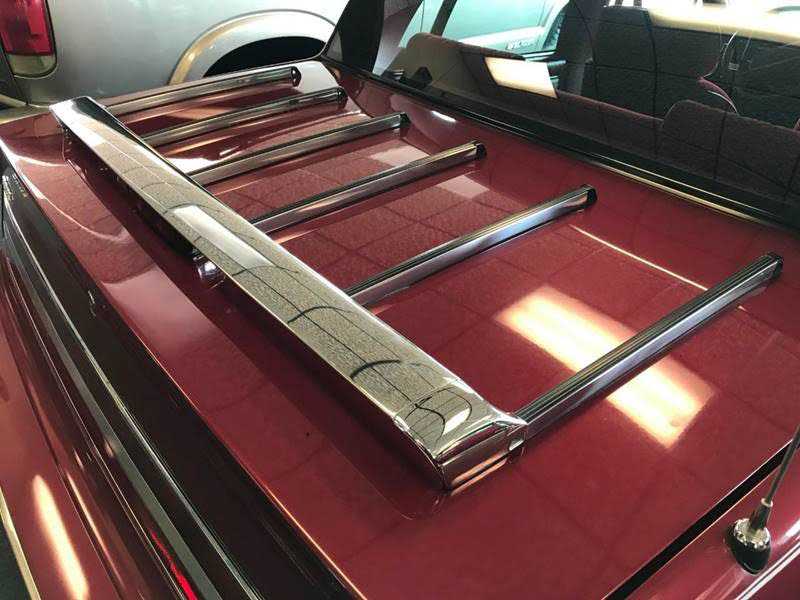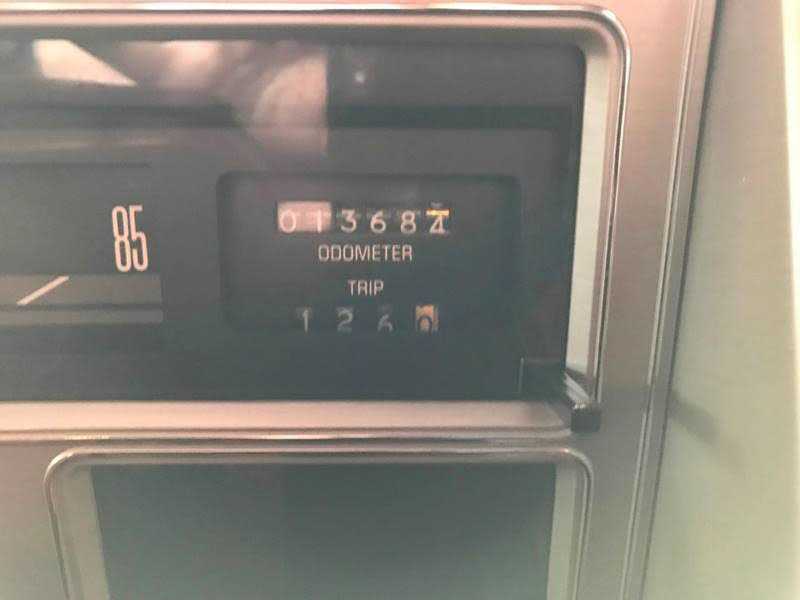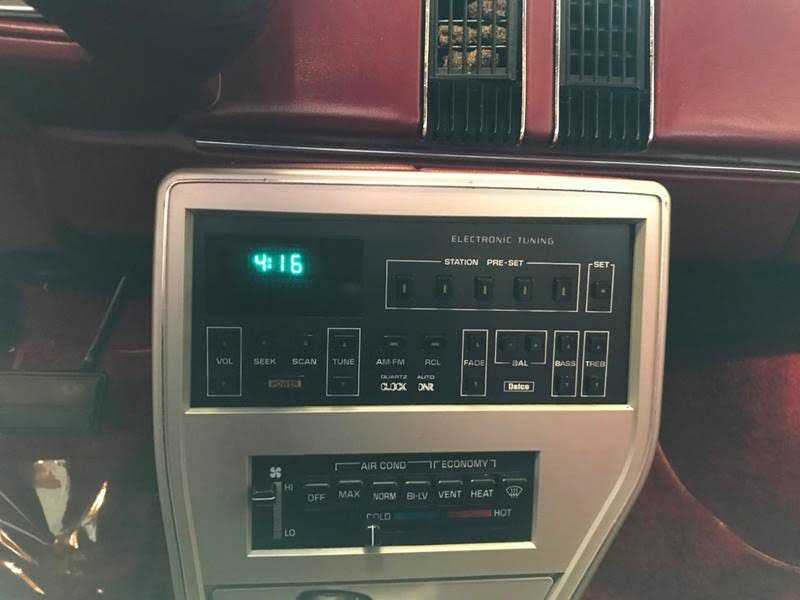 Vehicle Details
---
BASIC SPECS
Model Year: 1988
Make: Buick
Model: Skylark
Trim Level: Custom sedan
Manufactured in: UNITED STATES
Production Seq. Number: 029501
Body Style: SEDAN 4-DR
Engine Type: 2.3L L4 DOHC 16V
Transmission-short: 3A
Transmission-long: 3-Speed Automatic
Driveline: FWD
Tank: 13.60 gallon
Fuel Economy-city: 22 miles/gallon
Fuel Economy-highway: 32 miles/gallon
Anti-Brake System: Non-ABS
Steering Type: R&P
Front Brake Type: Disc
Rear Brake Type: Drum
Turning Diameter: 35.40 in.
Front Suspension: Ind
Rear Suspension: Live
Front Spring Type: Coil
Rear Spring Type: Coil
Tires: 185/80R13
Front Headroom: 37.70 in.
Rear Headroom: 37.10 in.
Front Legroom: 42.90 in.
Rear Legroom: 34.30 in.
Front Shoulder Room: 53.60 in.
Rear Shoulder Room: 53.20 in.
Front Hip Room: 49.00 in.
Rear Hip Room: 51.20 in.
Curb Weight-automatic: 2638 lbs
Overall Length: 180.00 in.
Overall Width: 66.70 in.
Overall Height: 52.20 in.
Wheelbase: 103.40 in.
Track Front: 55.60 in.
Track Rear: 55.20 in.
Standard Seating: 5
MSRP: $10,399 USD
Power Door Locks: Opt.
Air Conditioning: Opt.
Cruise Control: Opt.
Tachometer: Opt.
Tilt Steering: Opt.
Cassette Player: Opt.
Manual Sunroof: Opt.
Alloy Wheels: Opt.
Power Windows: Opt.
Rear Window Defogger: Opt.
---
Notes
Take A Closer Look At This Blast From The Past!! The 1988 Buick Skylark Custom 2.3L I4 3 Speed Automatic 4 Door Sedan!! This Vehicle Comes With A Burgundy Exterior,​ A Burgundy Plush Interior,​ Rear Seating,​ AM/FM Radio,​ Air Conditioning and So Much More!! Stop In For A Closer Look Or Visit Our Website At www.johnwarnemotors.com !!!Center Console,​ Power Steering,​ Power Brakes,​ Radio - Am/Fm,​ Exterior Entry Lights,​ Wheel Design - Custom,​ Wheel Width - 13 Inch,​ Tinted Glass,​ Front Seat Type - Bucket,​ Upholstery - Cloth
---
Recalls & Defects
VIN 1G4NC54D4JM029501 may have been recalled. Check full report for more information
FUEL LEAKING IN THE ENGINE COMPARTMENT COULD RESULT IN ANUNDERHOOD FIRE.
FRONT FUEL FEED HOSE ASSEMBLY COULD CRACK OR SEPARATE AT THE COUPLING ON THE ENGINE END OF THE HOSE ASSEMBLY, ALLOWING FUEL TO LEAK INTO THE ENGINE COMPARTMENT.
---
Vehicle Records & Info. Your report VIN 1G4NC54D4JM029501 includes:
Vehicle specifications
Safety report
Environment report
Recalls & Defects
Manufacturer info
Alternate listings
Bill of sale Service
State Documentation
Accident history
Title information
60+ Vehicle problems
Odometer readings
Taxi, Lease, Police use
Structural Damages
Total loss & Theft check
Junk & Salvage
---
Information about Dealer
Did Not respond if the car was available.
Customer Service: 1
I expect to recieve an answer if car is sold or not.
---