197,165 Miles
102,970 Miles
above average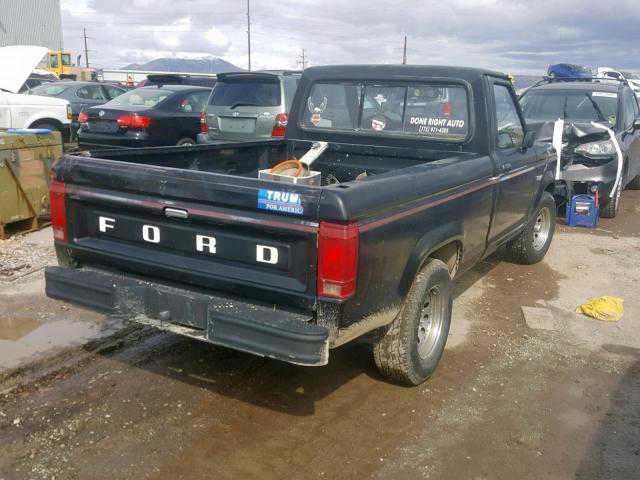 Vehicle Details
Get EPICVIN vehicle history report
To be more confident in your used car purchase and get more information about the auto, including its accident history, insurance records, odometer readings history and other important details, we recommend you get a vehicle history report for the car prior to buying it.
---
BASIC SPECS
Model Year: 1987
Make: Ford
Model: Ranger
Trim Level: Regular Cab 2WD
Manufactured in: UNITED STATES
Production Seq. Number: D25646
Body Style: REGULAR CAB PICKUP 2-DR
Engine Type: 2.0L L4 SOHC 8V
Driveline: RWD
---
Recalls & Defects
VIN 1FTBR10C1HUD25646 may have been recalled. Check full report for more information
VEHICLES DO NOT MEET FORMATS SPECIFIED BY PARTS 573 AND579 OF 49CFR.
STICKERS CONCERNING HANDLING AND MANEUVERABILITY WHICH ARE AFFIXED TO DRIVERS SUN VISOR SLEEVES DO NOT MEET CRITERIA FOR PERMANENT ADHESION.
---
Information about Dealer
Great Service
Ritch Young on 02/16/2017
Customer Service: 5 Buying Process: 5 Quality Of Repair: 5 Overall Facilities: 5
I came for a specific car and I got what I wanted for a good deal. I will definitely recommend this dealership for my friends.
---