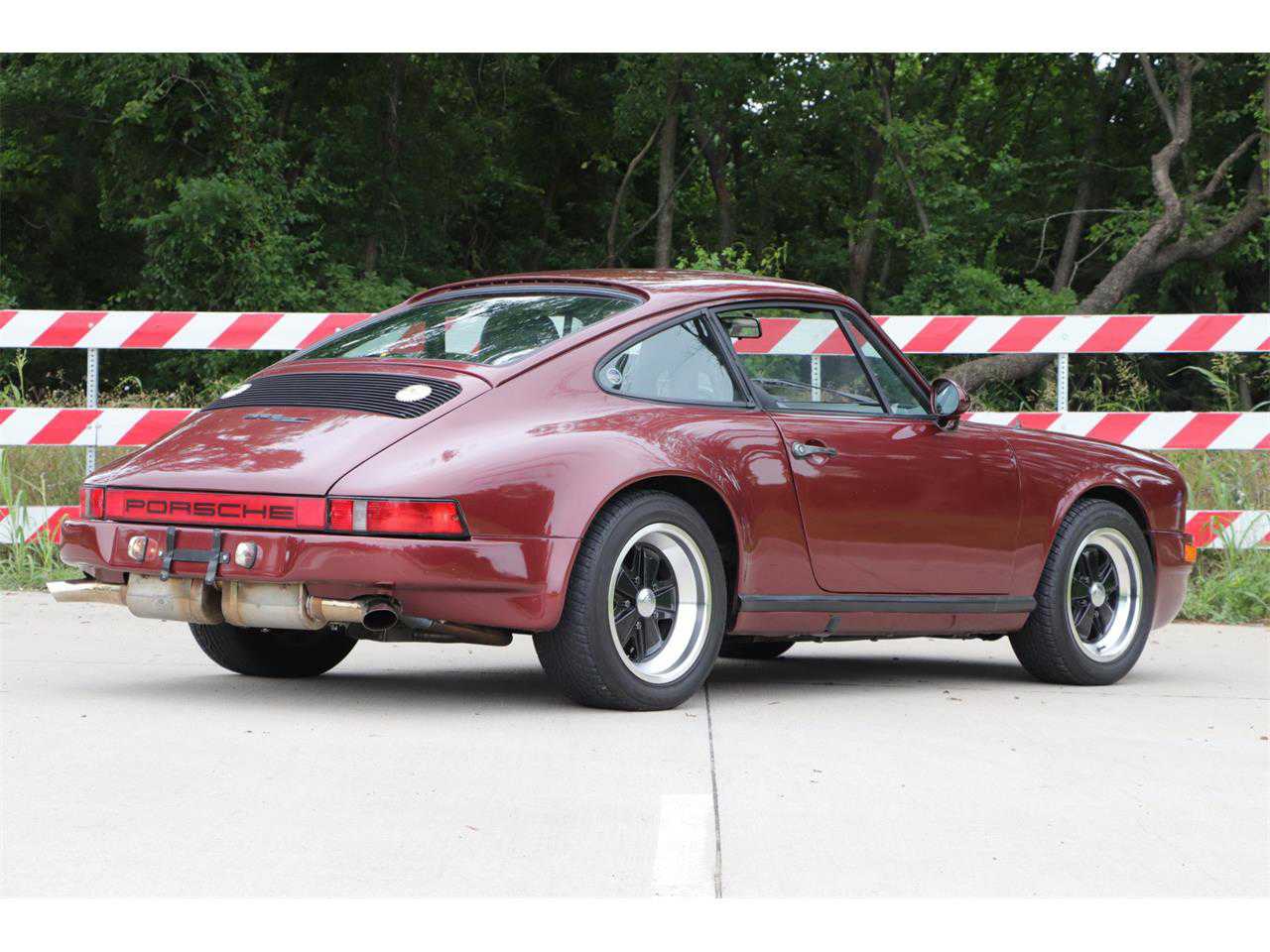 Vehicle Details
Get EPICVIN vehicle history report
To be more confident in your used car purchase and get more information about the auto, including its accident history, insurance records, odometer readings history and other important details, we recommend you get a vehicle history report for the car prior to buying it.
---
Notes
This 1983 Porsche 911SC was reportedly sold new in California andsubsequently moved to Florida in 2000 before going to the previousowner in Lousiana in 2011. The selling dealer acquired the car in2019. The car is finished in Ruby Red and is fitted withaftermarket bumpers, 993-style mirrors, aftermarket sport seats, aClub Sport-style steering wheel, and a RennAire air conditioningretrofit kit. The 3.0L flat-six features Carrera timing chaintensioners, B&B headers, and a sport exhaust system. This 911SCis offered by the selling dealer with factory bumpers, a set ofstock seats, an accident-free Carfax report, and a clean Louisianatitle. This listing is live now, and only for 7 days, so take alook at the current bidding and live discussion here at https://bringatrailer.com/listing/1983-porsche-911sc-35/
---
Recalls & Defects
VIN WP0AA916DS121039 may have been recalled. Check full report for more information
THE REAR SEAT BELTS DO NOT INCLUDE EMERGENCY-LOCKING OR AUTOMATIC-LOCKING RETRACTORS. THE BELTS DO NOT COMPLY WITH FEDERAL MOTOR VEHICLE SAFETY STANDARD NO. 208, "OCCUPANT CRASH PROTECTION".
---